Voted Best Roofer Since 2013
Voted Best Remodeler of 2020
Voted on by the citizens of Hood County and Hood County News
Fully Insured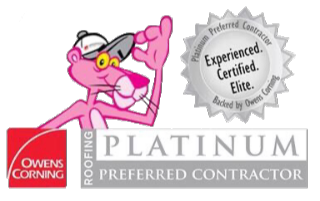 3405 E Hwy 377 Ste B, Granbury, TX
Email Us
We are a full-service roofing contractor serving Texas and Oklahoma with residential, commercial and industrial roofing repairs and installation.
Our company serves all of North Texas including Granbury, Tarrant County, Hood County, Parker County, Erath County, Somervell County & Johnson County.
We've built our business on honesty and hard work. We believe in doing a job right the first time and stand behind all materials and services with an exceptional guarantee. With prices that are highly competitive, we believe that DT Roofing & Construction is the right choice for you.
Our Philosophy
Our way of doing business is unique. We believe transparency, accountability, and customer service are must-haves. If you want a roofing company that cares about your project as much as you do, then give us a call to find out if we're a good fit for your next project.
Our company has grown by providing our customers with excellent service. We use top-quality materials and installation techniques designed to stand the test of time. DT Roofing & Construction is committed to giving you excellent roofing services for very competitive prices.
At DT Roofing & Construction, we never cut corners because we understand that you'll be relying on your roof to protect your home and family for years to come. Whether you need a few simple repairs or a whole new roof, you'll be pleased with our work. We take pride in everything we do and believe this is one of the main things that sets us apart from other companies.
We can also help you with insurance questions. Our front office staff is very experienced at dealing with insurance companies and will help you get every dollar you deserve.
‌
Dedicated
Our company is one of the pre-eminent full-service roofing companies. We have consistently worked closely with home and business owners to ensure that we meet, and often exceed, your expectations.
‌
Experienced
Our experience is what allows us to provide you with unsurpassed quality and attention to detail, from start to finish. From the office to field staff, our mission is to exceed customer expectations on every project.
‌
Trusted
Our company has an outstanding reputation as a top quality roofing company. For many years, we've been repairing and replacing roofs in the North Texas area. We believe in standing behind our work.